LIKE IT NEVER EVEN HAPPENED
Roper Body Shop of Joplin, MO
We are your premier auto body repair shop.
Are you looking for an auto body repair shop in Joplin? Do you need to locate a Joplin area collision repair center? You have come to the right dealership! At Roper Body Shop, we can help fix your car, truck or SUV back to like-new condition. The professional auto body repair staff at Roper Body Shop takes pride in the work we do. We will make sure your collision repair is done on time and on budget. Feel free to schedule your Joplin area collision repair by filling out our auto body repair appointment form. We look forward to helping you in your automotive needs.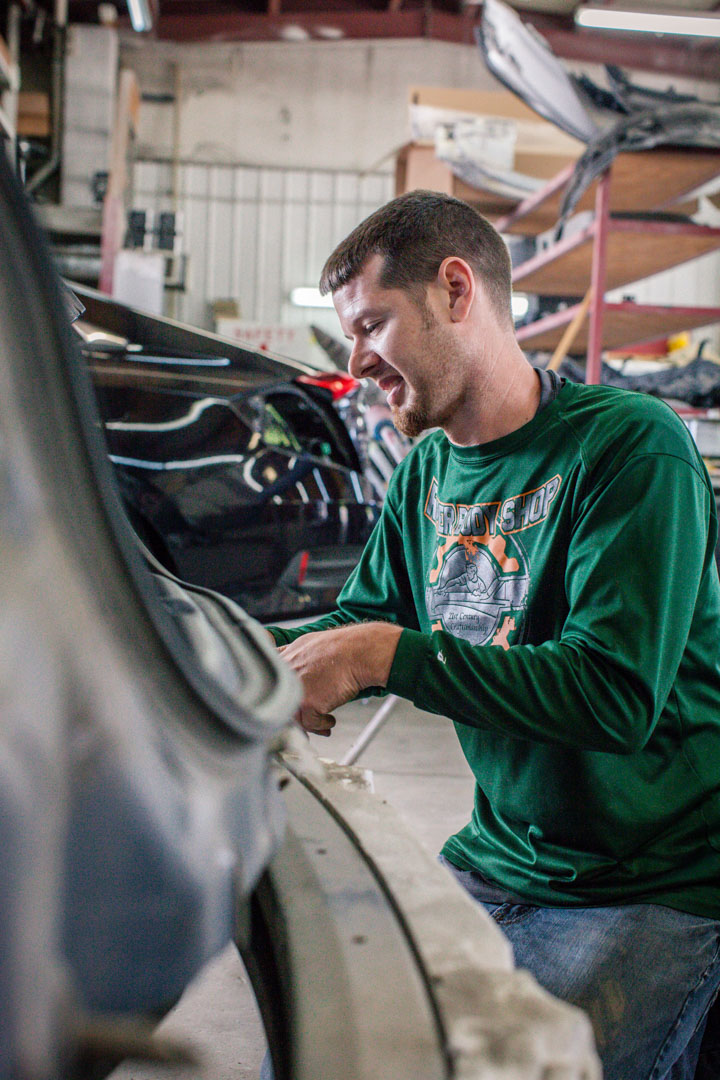 Some Commonly Asked Questions
Beyond Just Auto Body Repair
Window Tinting
Reduce glare and protect your eyes from the sun, making is safer to drive into direct sunlight.
Paintless Dent Removal
Remove small dents with this non-invasive method when the surface of the paint is still intanct.
Auto Body Rust Repair
Remove rust and fill the exposed space to bring your vehicle back to beautiful again.
Wheel Restoration
Identify bends, cracks and any other imperfections to ensure the wheel is free of defects after restoration.
Detailing Services
Cleaning and restoring your vehicle to like-new condition.
Look factory-new after an accident.
Whatever your vehicle needs—tinted windows, dent removal, wheel restoration, paint work—Roper Body Shop will make it look like that wreck never happened while providing exceptional customer service.
"We're here to walk you through every step of the way. Not everyone is comfortable dealing with insurance agents and reserving a rental. We can help you navigate that process." - Kelly Peterson, Manager
Meet our staff.
Roper technicians are among the most experienced in the area, and use the latest tech in their repairs, including environmentally friendly water-borne paint and state-of-the-art electronic systems that measure damage down to the millimeter. Roper employees have fixed it all, whether it's front or rear bumper damage, a dent in your door, or a deer darted in front of you in the dark (a common occurrence in the fall). The next time your car needs repairs, turn to Roper. They'll treat you like family and make the process hassle-free.