Our team in action.
Roper employees have fixed it all, whether it's front or rear bumper damage, a dent in your door, or a deer darted in front of you in the dark (a common occurrence in the fall).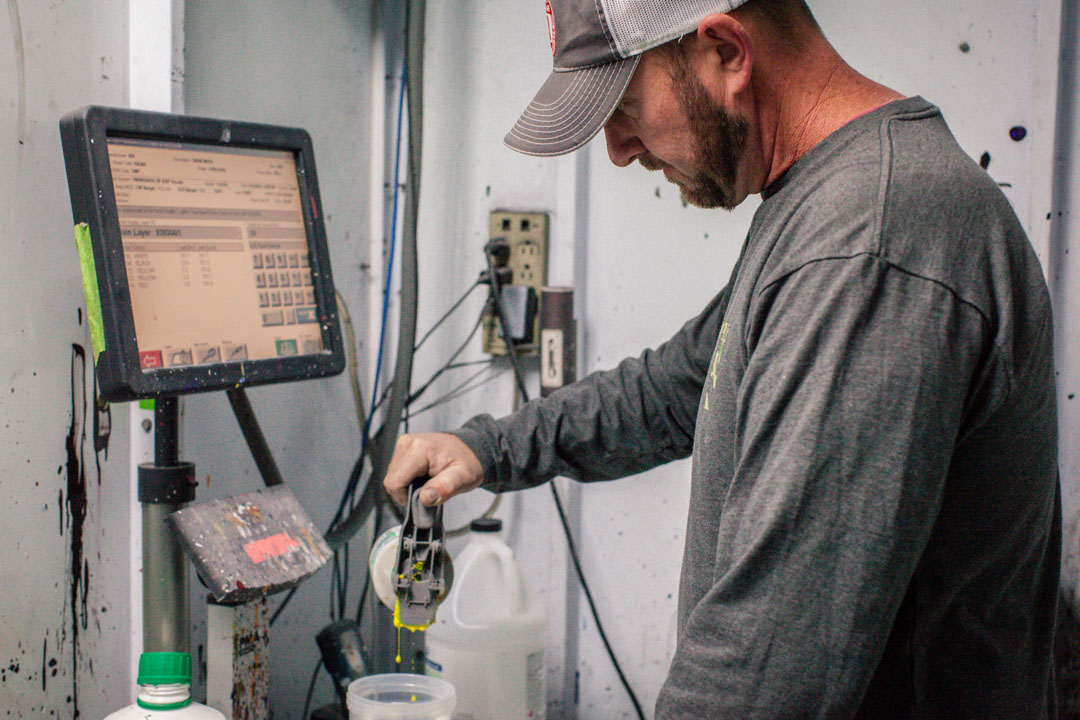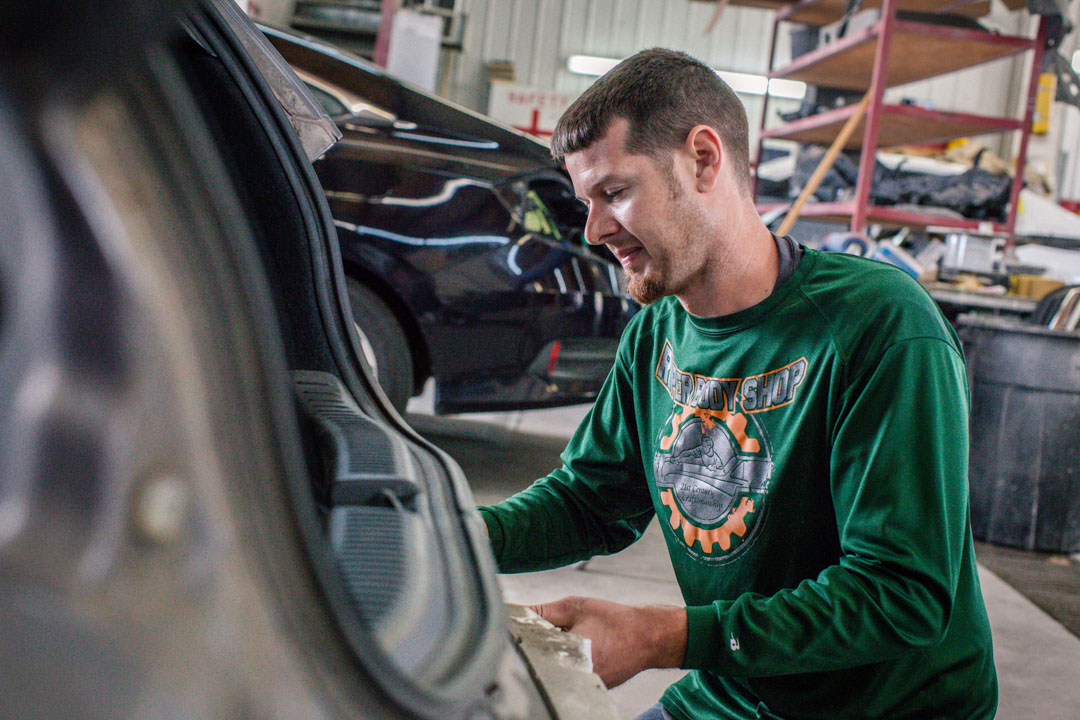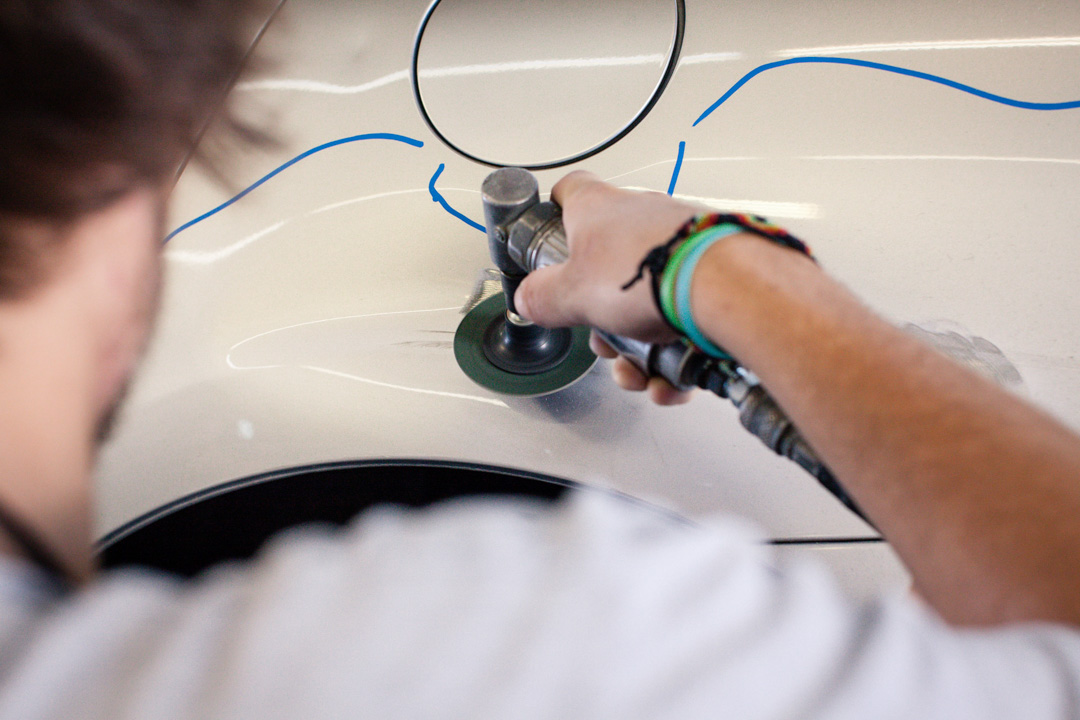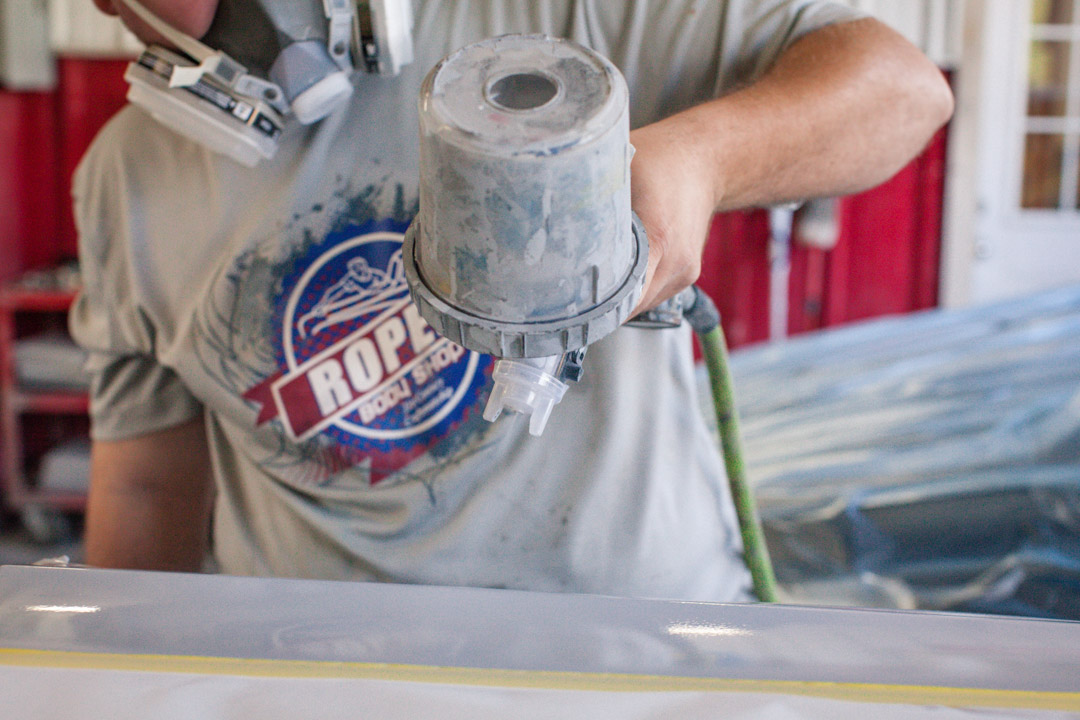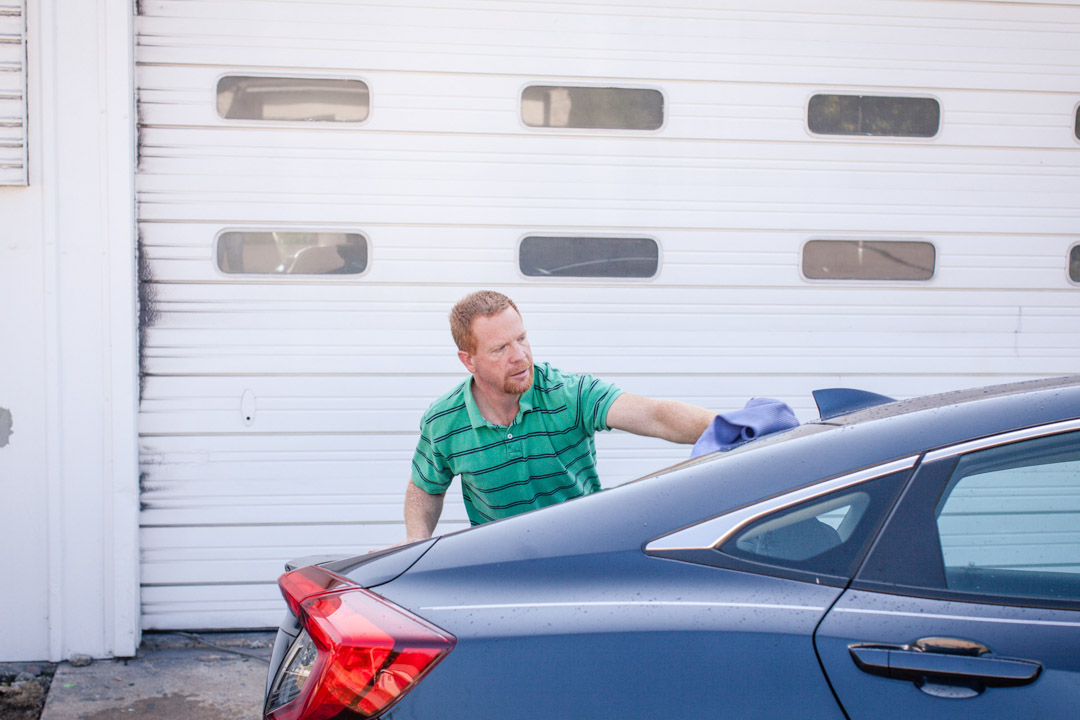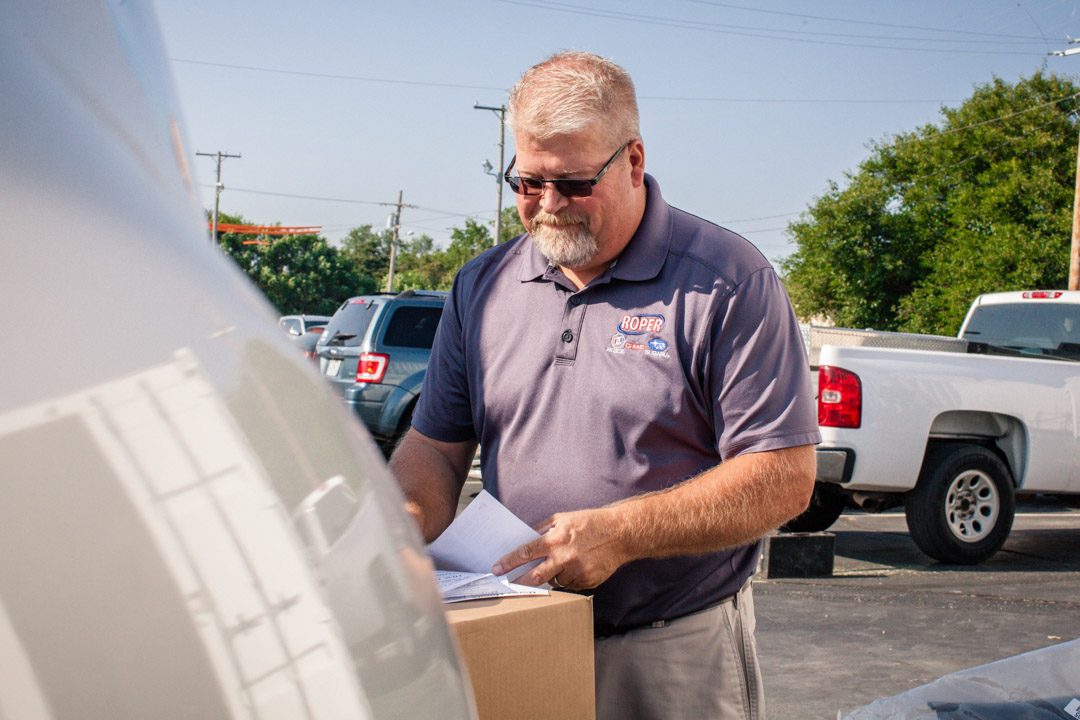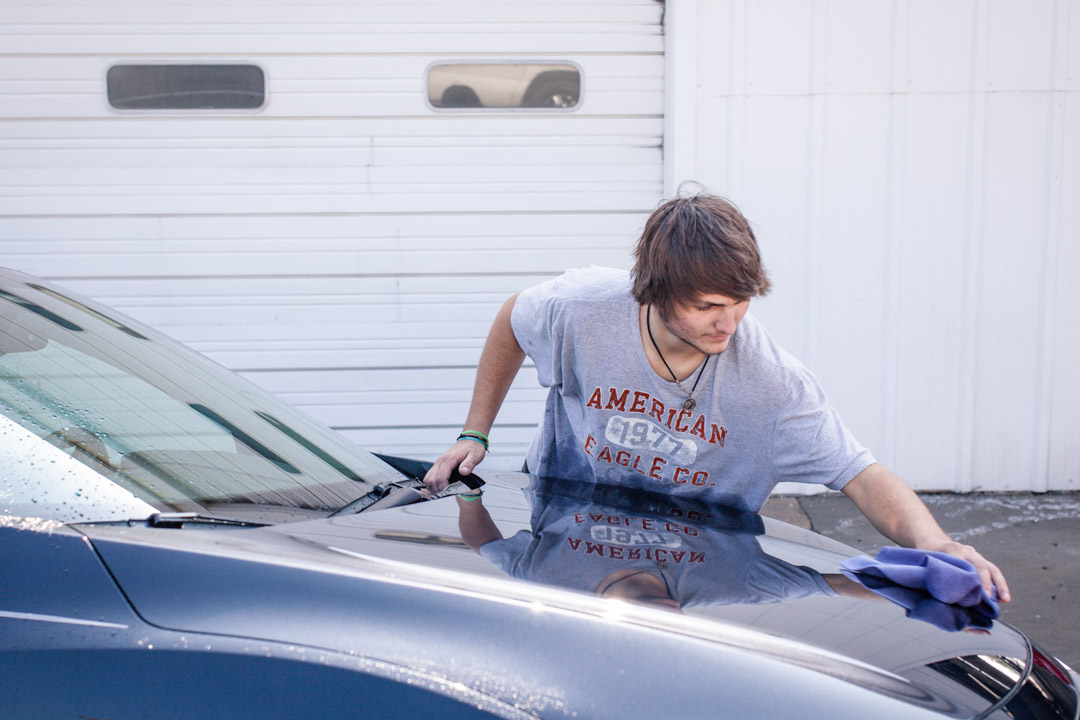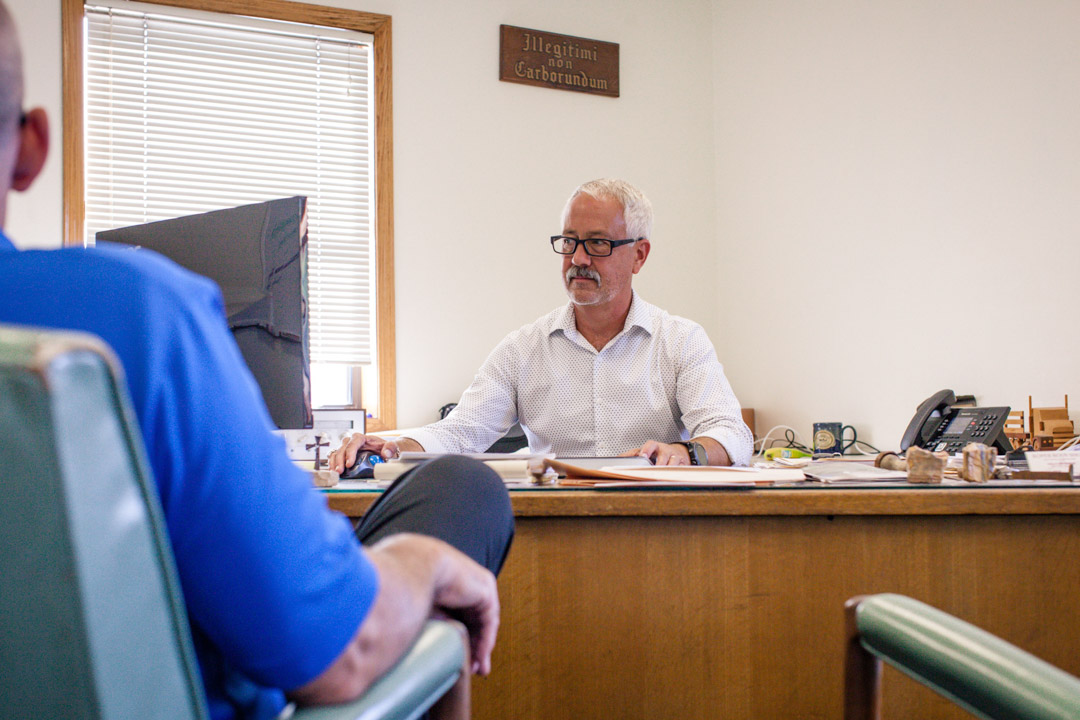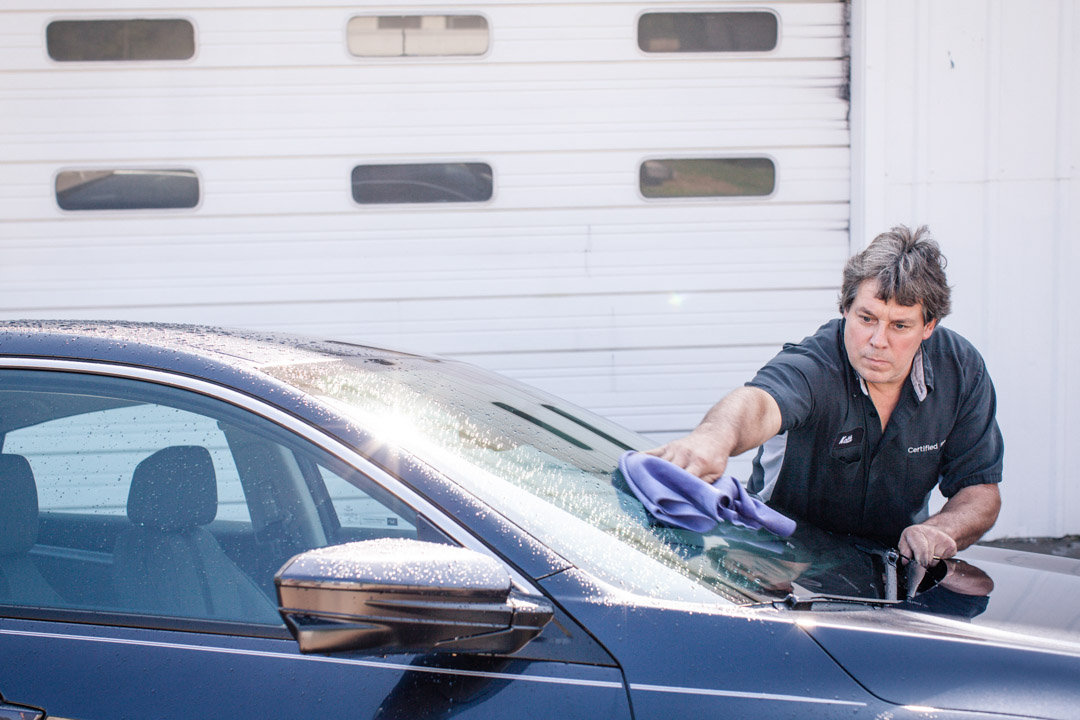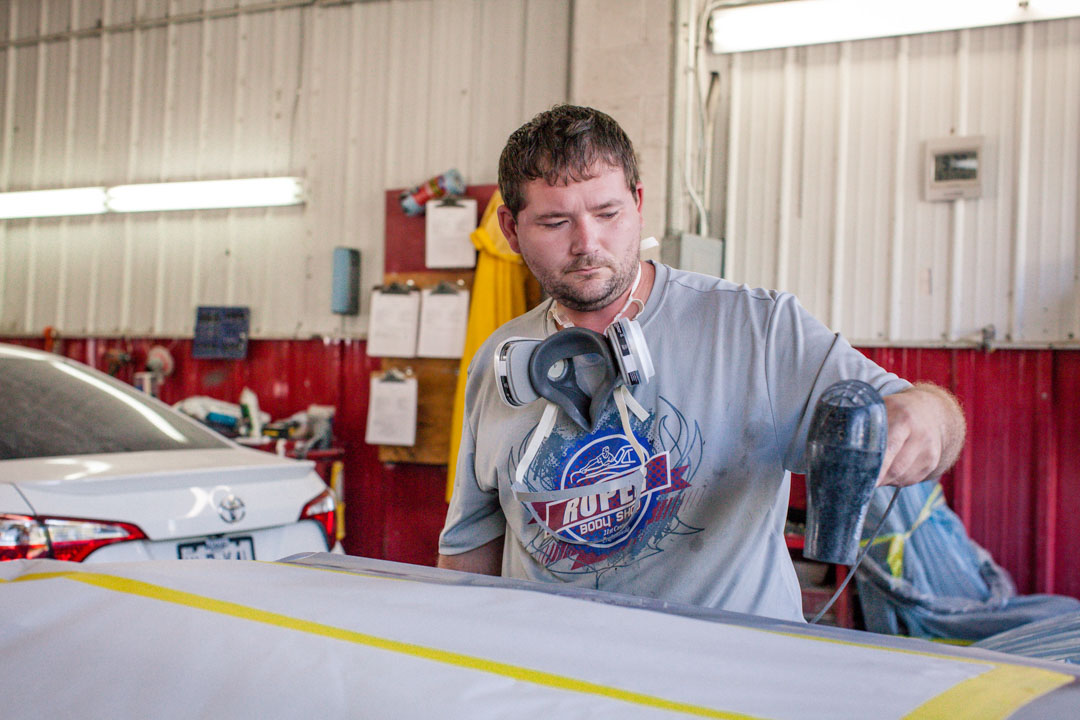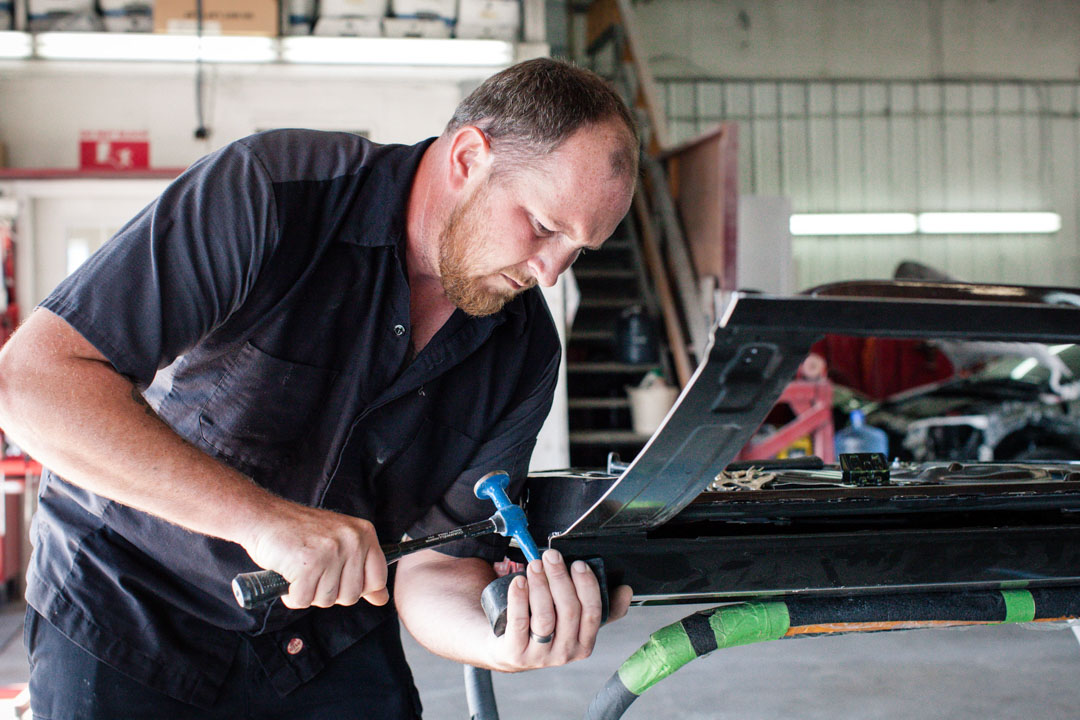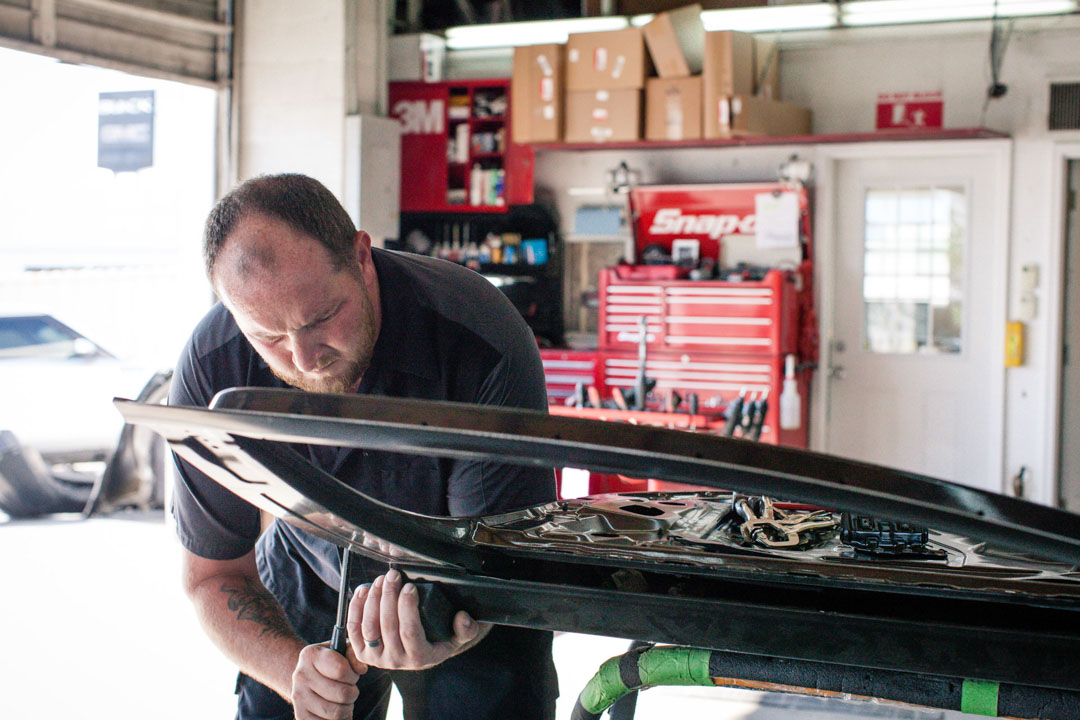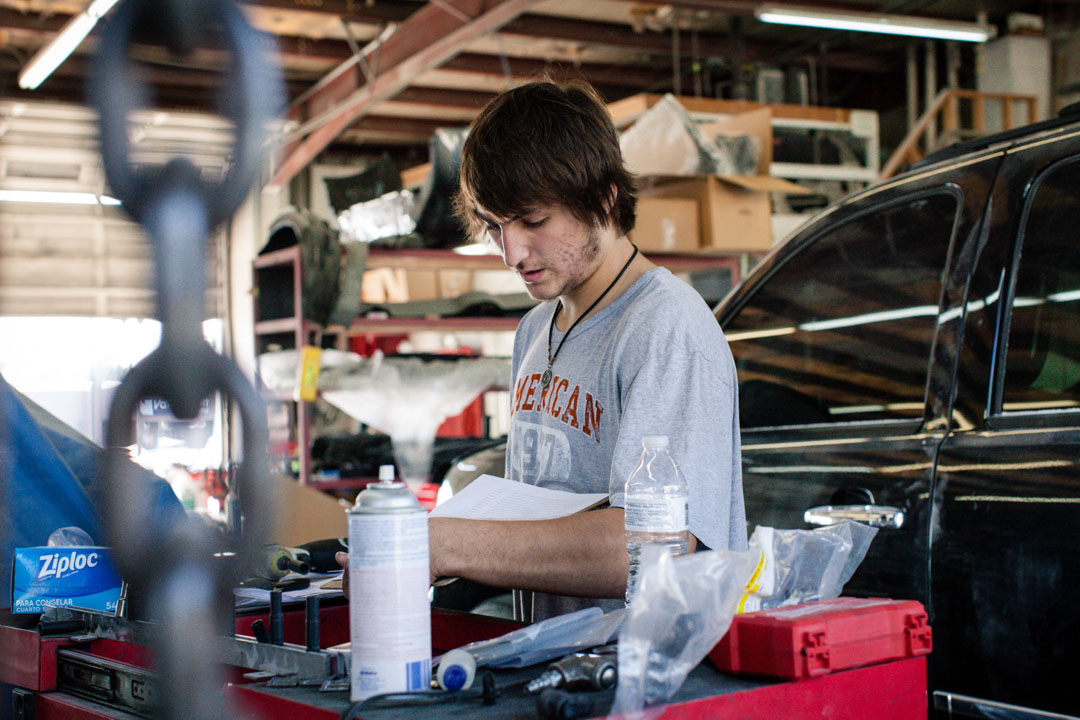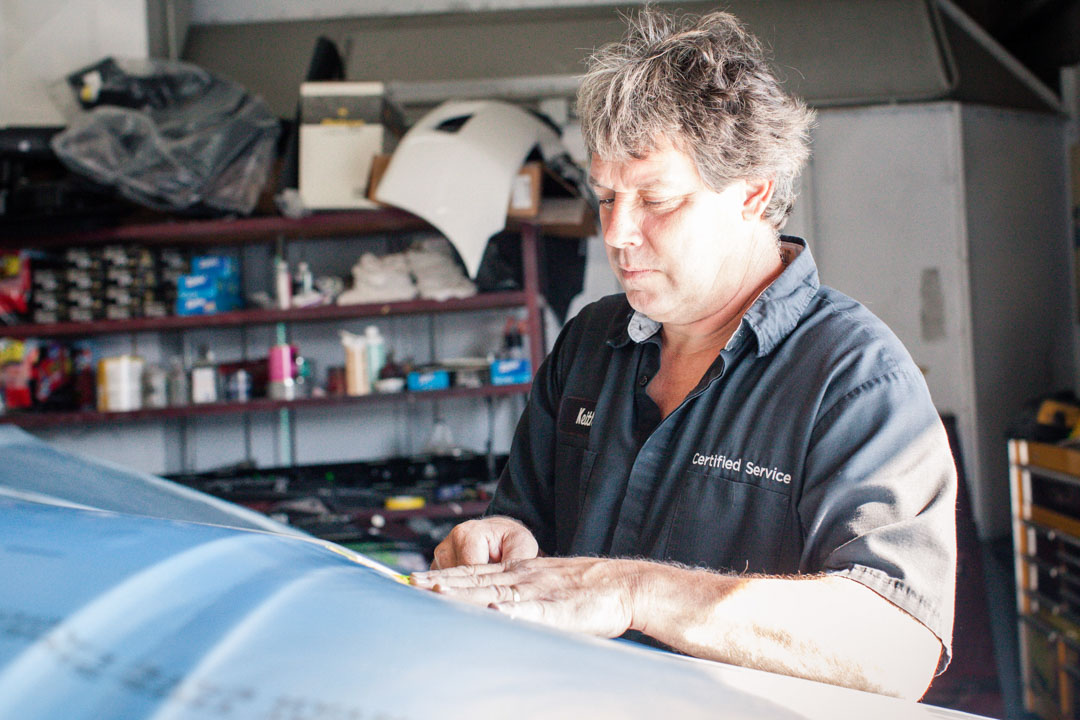 Schedule an appointment today.
Whatever your vehicle needs—tinted windows, dent removal, wheel restoration, paint work—Roper Body Shop will make it look like that wreck never happened while providing exceptional customer service.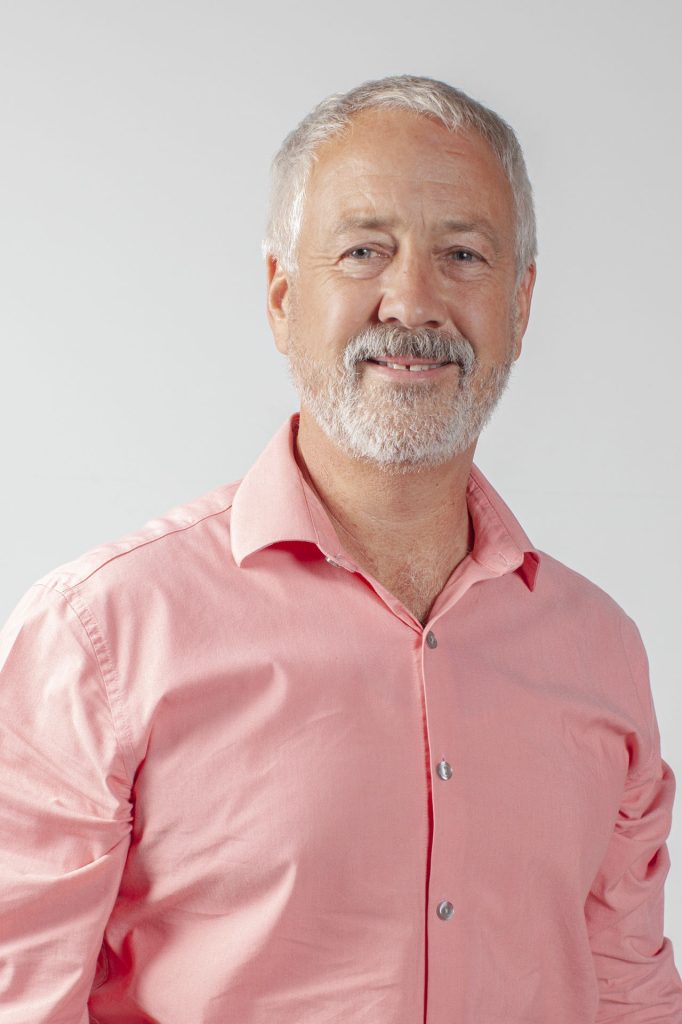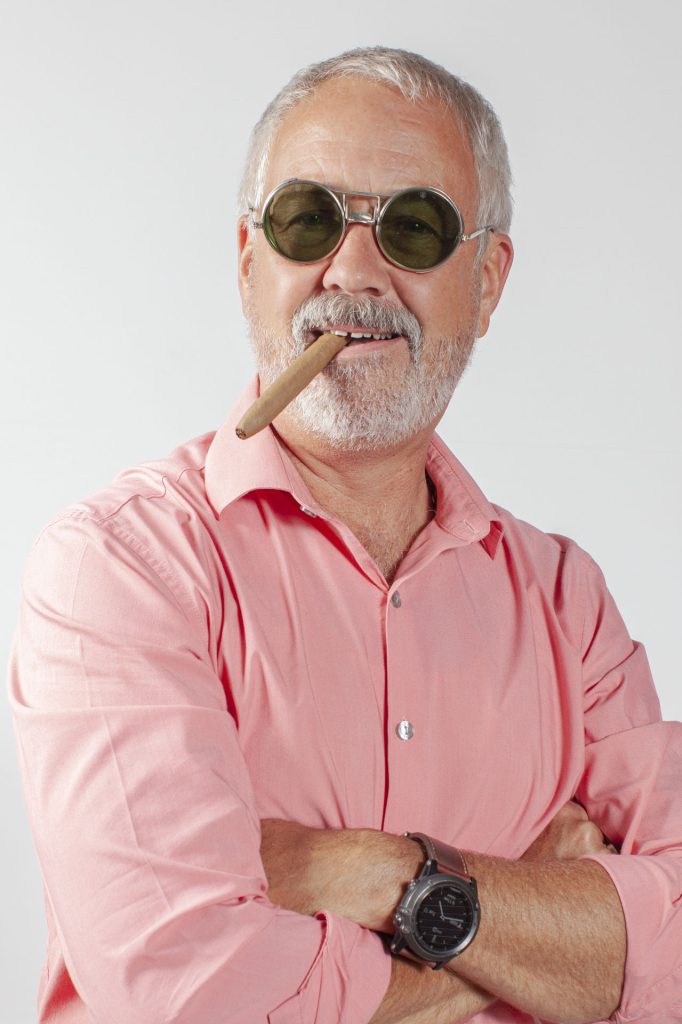 Kelly has worked at Roper's for 33 years and always tried to do right by his customers, his employees, and the Roper family. He is a worker and a thinker who is always open to new ideas and new ways of doing things. He is a gearhead and an audiophile, needing music as much as the air he breathes. He also loves the outdoors, camping, hiking, and chasing his wife through the woods!
Kelly is patient to a fault and never gives up. He is the boss. He has hired over 30-40 employees in his career and fired just as many. This would explain the gray hair...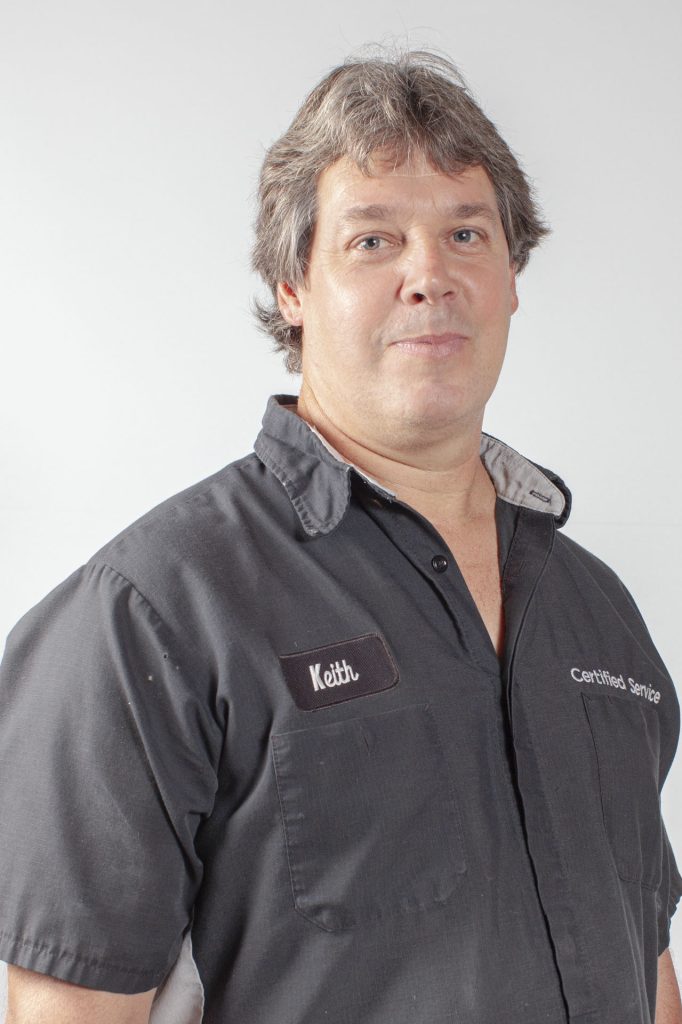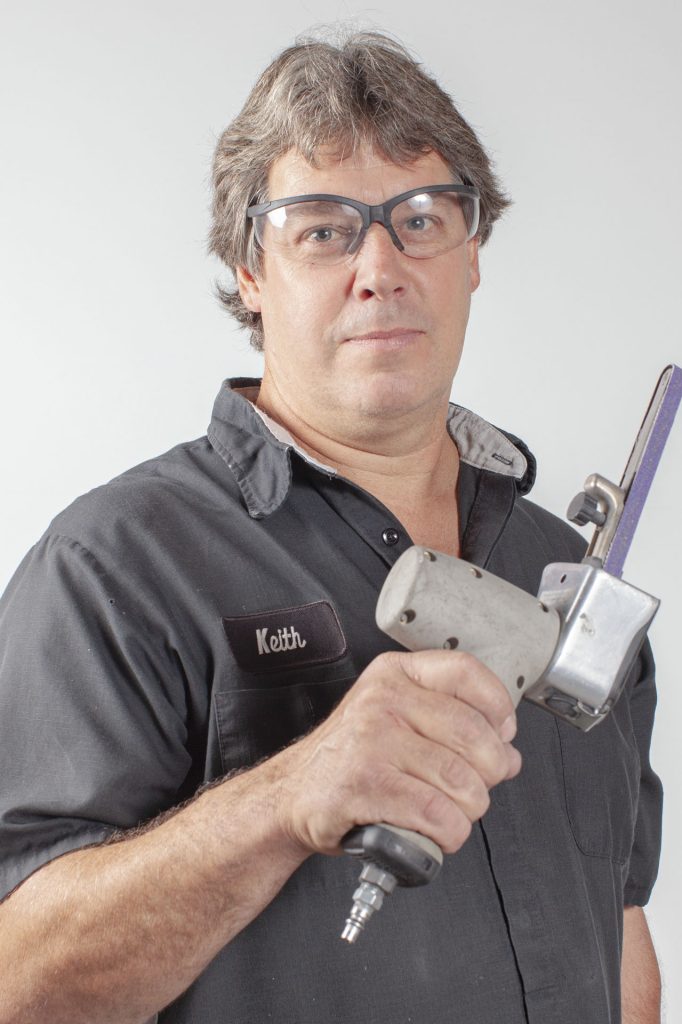 Keith Neblett
Metal Technician
Keith has worked for Roper Body Shop for 10 years. He is a superb body man and can do anything that needs to be done to the body of a car, though he prefers to let someone else paint. He's the best dent man and body sculptor we've ever seen.
Keith's nickname is 'Smiley' and he loves hot rods. He probably collects way more old cars than his wife would like.
Keith is a "can do" kinda guy. He is good at multitasking and likes to be overloaded with work. He will do anything for someone he trusts. The last time Roper's was closed due to snow, Keith and his wife spent the day driving around Joplin helping people push their vehicles out of snowdrifts.
That's just the kind of guy he is.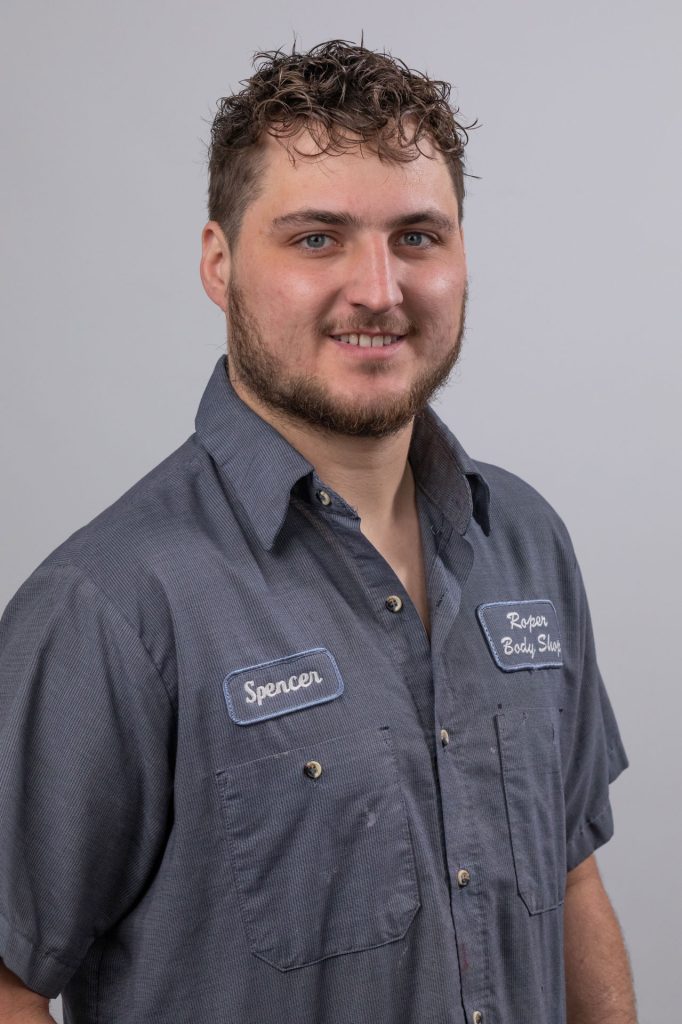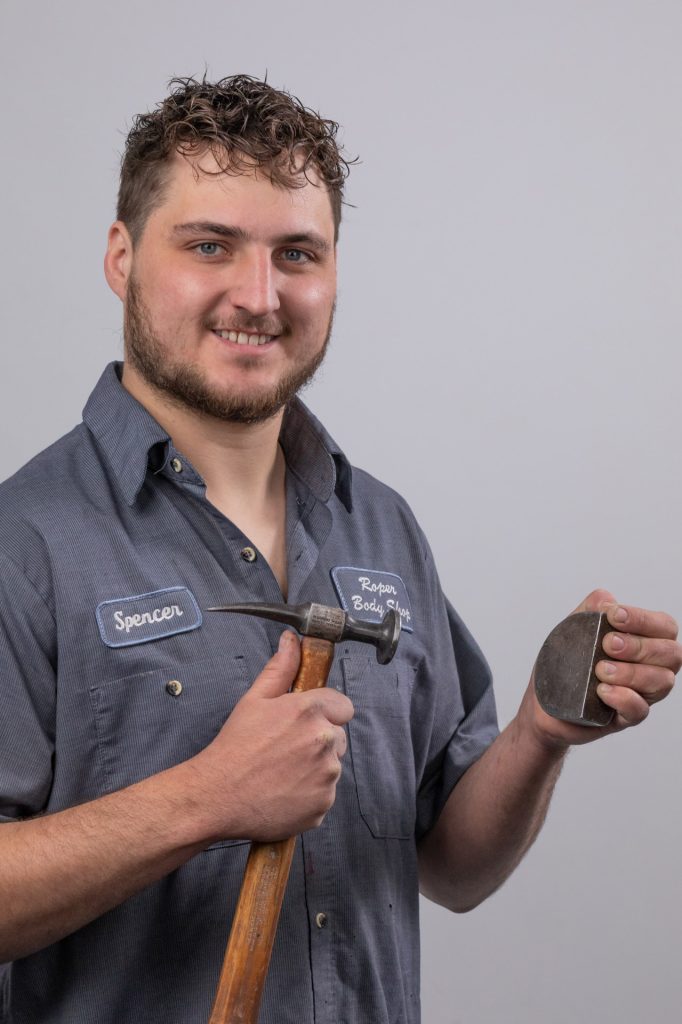 Spencer Fields
Apprentice Technician
Spencer had apprenticed with us for a year before graduating and coming to work with us full-time. He's a young man with a great attitude, good work ethic, and is always willing to do anything we ask of him. Every technician at Roper's welcomes him to their stall because he is so helpful and makes their work more quick and efficient. He's definitely one of our "go to" hands.
Like many of who were right out of school, Spencer often times shows up literally putting shoes on, still half asleep. He never comes into work in the same vehicle more than twice in a row.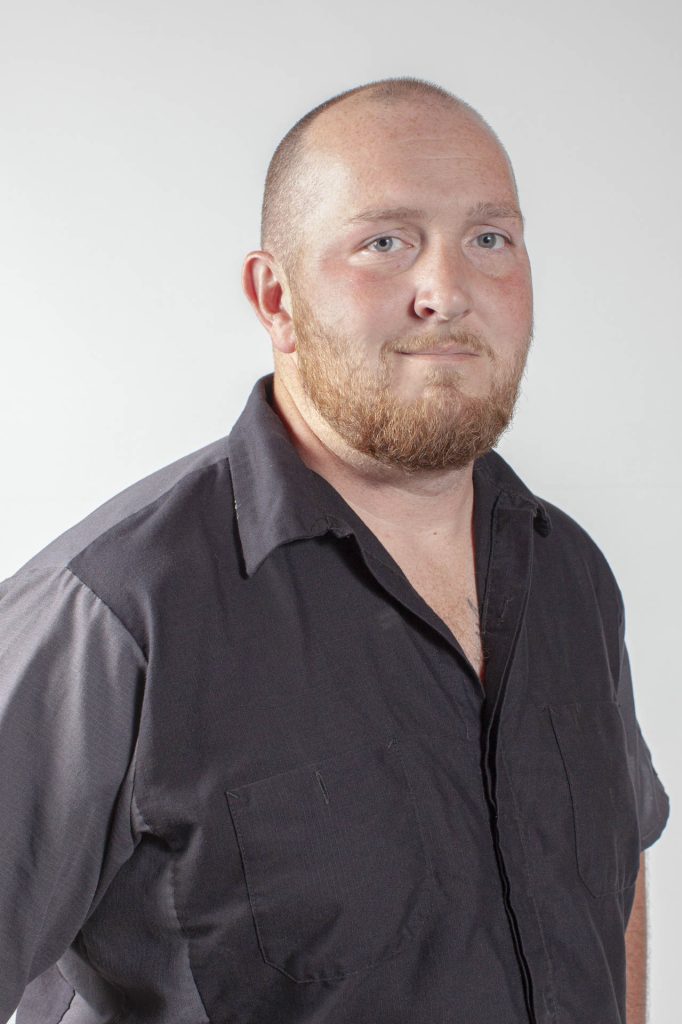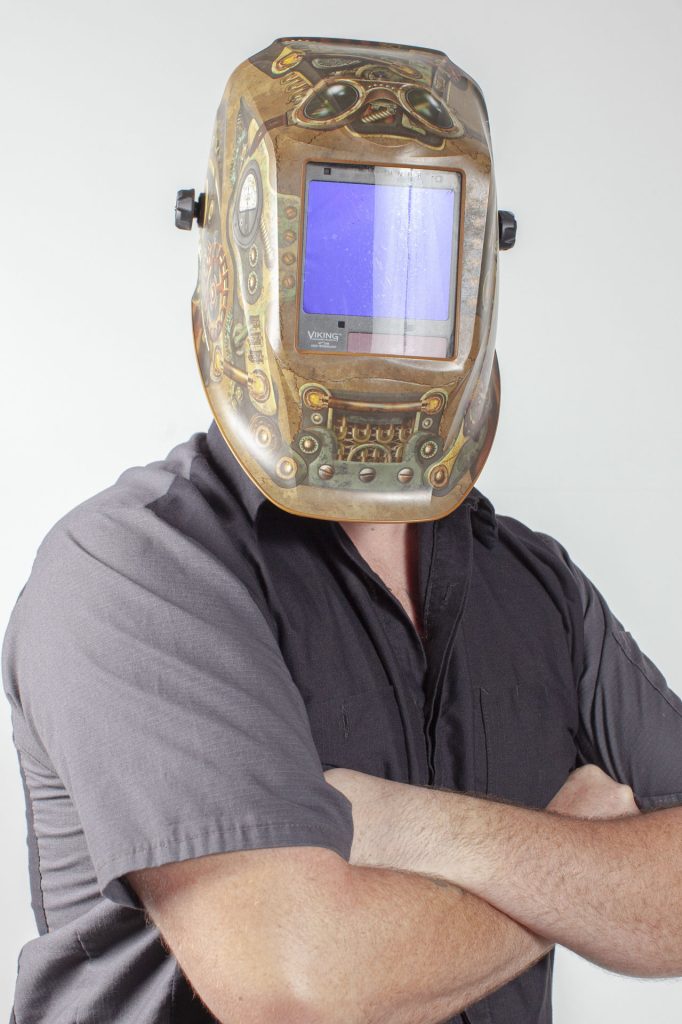 Todd Vestal
Metal Technician
Todd has been working for Roper Body Shop for two years. We stole him from a shop over in Springfield. He loves deep, heavy bodywork. If it involves cutting parts off and welding on new parts, he's happy. When it comes to hard hits, this man is a machine.
Todd loves golf, hunting, and the outdoors, rode out Hurricane Katrina, and has more tools than anyone in our shop!